Shopping for new furnishings and custom woodwork needn't be difficult or complicated whether it's a single piece of furniture or an entire room.  The first consultation by phone or email costs nothing and for larger projects, the same goes for in-person meetings in Chicagoland.  Visits at our place of business can be arranged by appointment.
What to Expect:
To speed up the quoting process, please be prepared to provide five basic pieces of information.
What do you need us to make?
In what city and state is the project located?
Will we deliver and install or will you make your own delivery and install arrangements?
Are there any existing designer or architect specifications?  If so, please provide the documentation containing pertinent details.
Does the project have a deadline?
Once the scope of the project has been discussed, we will determine if a floor plan is needed or not.  If so, the client will provide either an architectural drawing or we will do an onsite measuring/photography session.
Bigger projects usually start with a floorplan.

Then proceed to 3D models and renderings.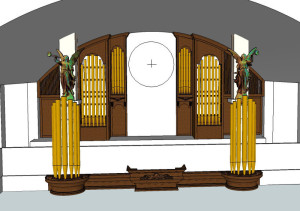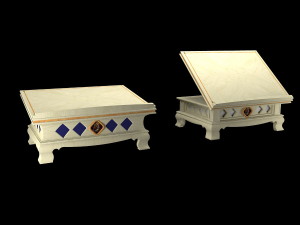 While smaller projects can often proceed directly to 3D modeling without the onsite measure or floorplan.
In larger projects involving other contractors, we will stay in communication with them and provide dimensions and drawings to ensure everyone is on the same page.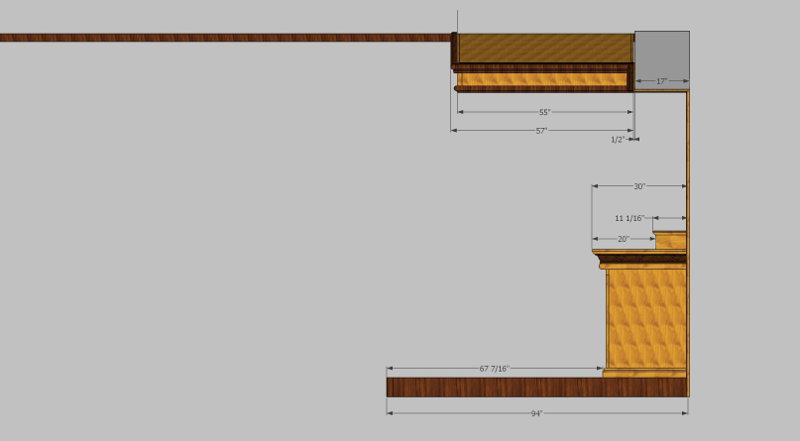 Before any fabrication begins, we provide detailed descriptions and specifications for the project in a concise, easy to read document.  This eliminates misunderstandings and ensures the client has the opportunity to ask questions about the details before committing to the project.

Need Custom Furnishings?  Please give us a call.
1-877-517-4568
or email
info@altaredesign.com