In a Nutshell
A partnership by Jacob Aune and Austin Glidewell founded in 2012 (with Austin departing the company in 2015) to serve Catholic institutions seeking traditional-inspired furnishings for churches and chapels.  Since then, commercial and residential clients have requested the use of our services and we've expanded operations to serve all three types of clientele.
Check out our services page for more information on our offerings or our philosophy page to learn about our approach to church furniture design.
Location and Facility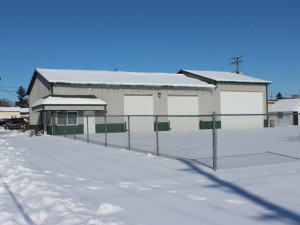 Situated in South Chicagoland within the Village of Aroma Park inside a 3,300 square foot facility, we're setup to provide a broad level of service to our customers.  The shop is well-equipped with conventional machinery, CNC and lasers as well as paint-stripping equipment, a spray booth and an in-house photography studio.
Feel like traveling to visit?  Our address and contact information can be found on this link.  Please call prior to making the trip.
Faces Behind the Company
Read more about  Jacob Aune on his bio page.
Awards and Press
2014 honorable mention in the Veneer Tech 2014 competition.
2015 finalist and honorable mention in the Custom Woodworking Design Portfolio contest for our lion statue pedestal.
Jacob Aune is a frequent contributor to third parties seeking advice or information about the custom woodworking industry and is quoted on sites such as Monster.com, Theartcareerproject.com, Businessnewsdaily.com and Staples.com.